HOA Applications
Tap "HOA Applications" from the home screen.
Your HOA can provide you with applications that you can use to submit information or a request to your HOA's board or Management Company.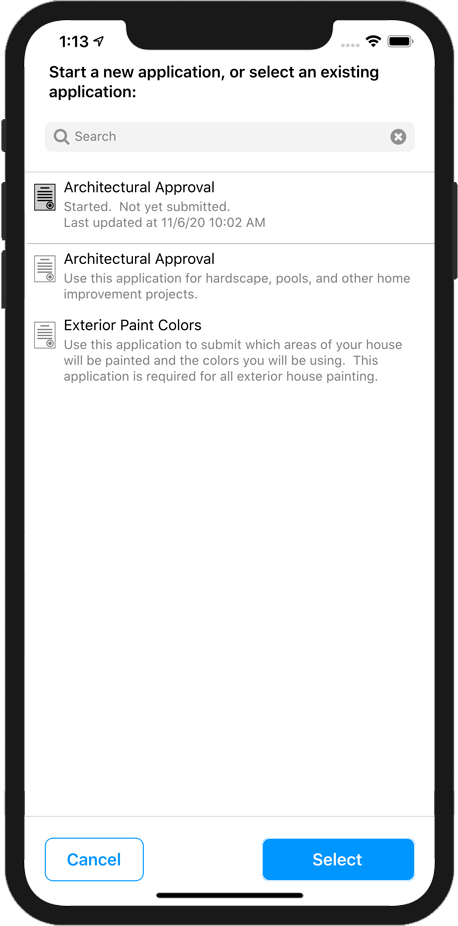 Selecting A Report
Begin by selecting the application you want to prepare. At the top of the list are any applications you have started, or have previously submitted. At the bottom of the list are the available applications you can start. Make your selection and tap Select.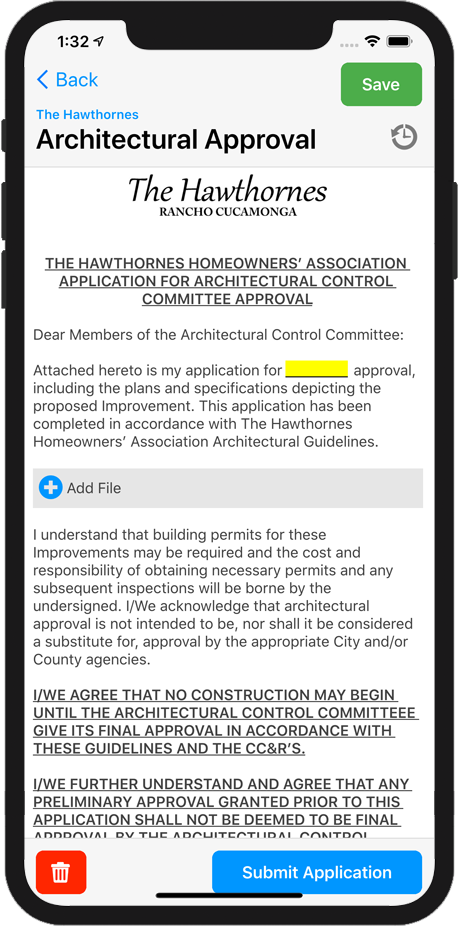 Filling Out A Report
When the application opens, read it completely. Then, tap on any of the areas that need information from you. All areas of the report must be filled out. Don't leave any area blank as the application can not be submitted until it is complete.
Note that the exact content and requirements of your application are defined by your HOA.
When your application is complete, tap Submit Application and your application will be immediately submitted to your HOA. You will see the status of your application on your home screen. At some point, you should get a reply from your HOA about your application. When they reply, it may be a message, or simply that your application was approved.