Board Members: HOA Panel
Tap "HOA Panel" from the home screen.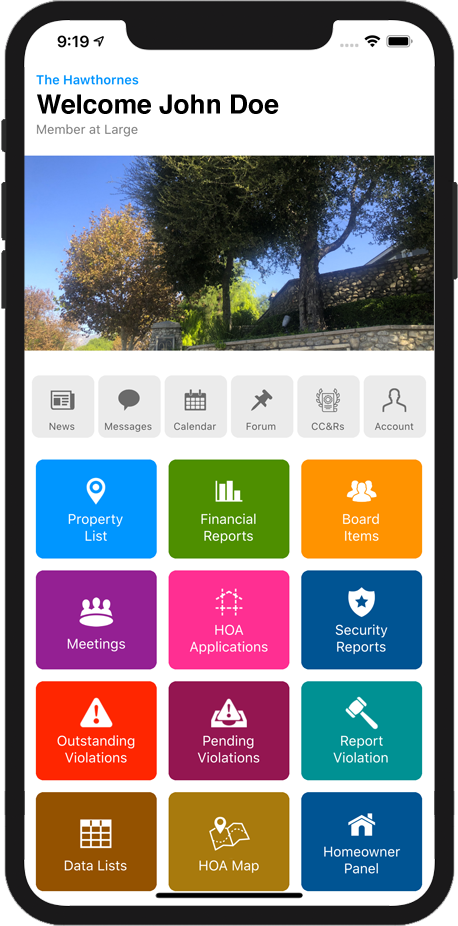 The HOA Panel is only available to HOA Board Members. This area gives you access to all HOA administrative related items.
If you are a board member, you will have a HOA Panel button on your Homeowner Home Screen. Tap this button to access the HOA Panel.
Homeowner Tasks
This area contains buttons to access specific boardmember tasks:
Property List
View all properties and their data.

Financial Reports
A variety of reports regarding the HOA's financials.

Meetings
Tools to aid in running your board or other meetings.

HOA Applications
View HOA applications submitted by homeowners.

Security Reports
View security related reports.

Outstanding Violations
Lists all outstanding violations for the HOA.

Pending Violations
Lists all violations submitted, but have not yet been processed.

Report Violation
Use this option to report a violation within the HOA.

Data Lists
View several lists of data and stats.

Homeowner Panel
Return back to your homeowner home screen.